THE LIBRARY
The Library offers an intimate private dining space for 6 people surrounded by hundreds of cookbooks collected over the last 10 years.
THE GALLERY
The Gallery works with the restaurant on a daily basis and may also be used as a semi-private room for 8-12 guests.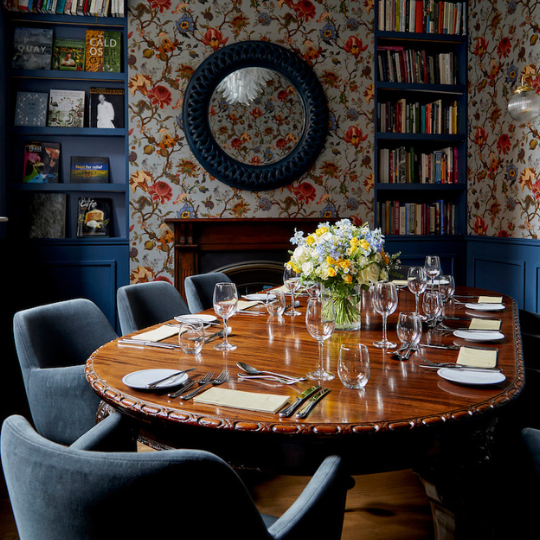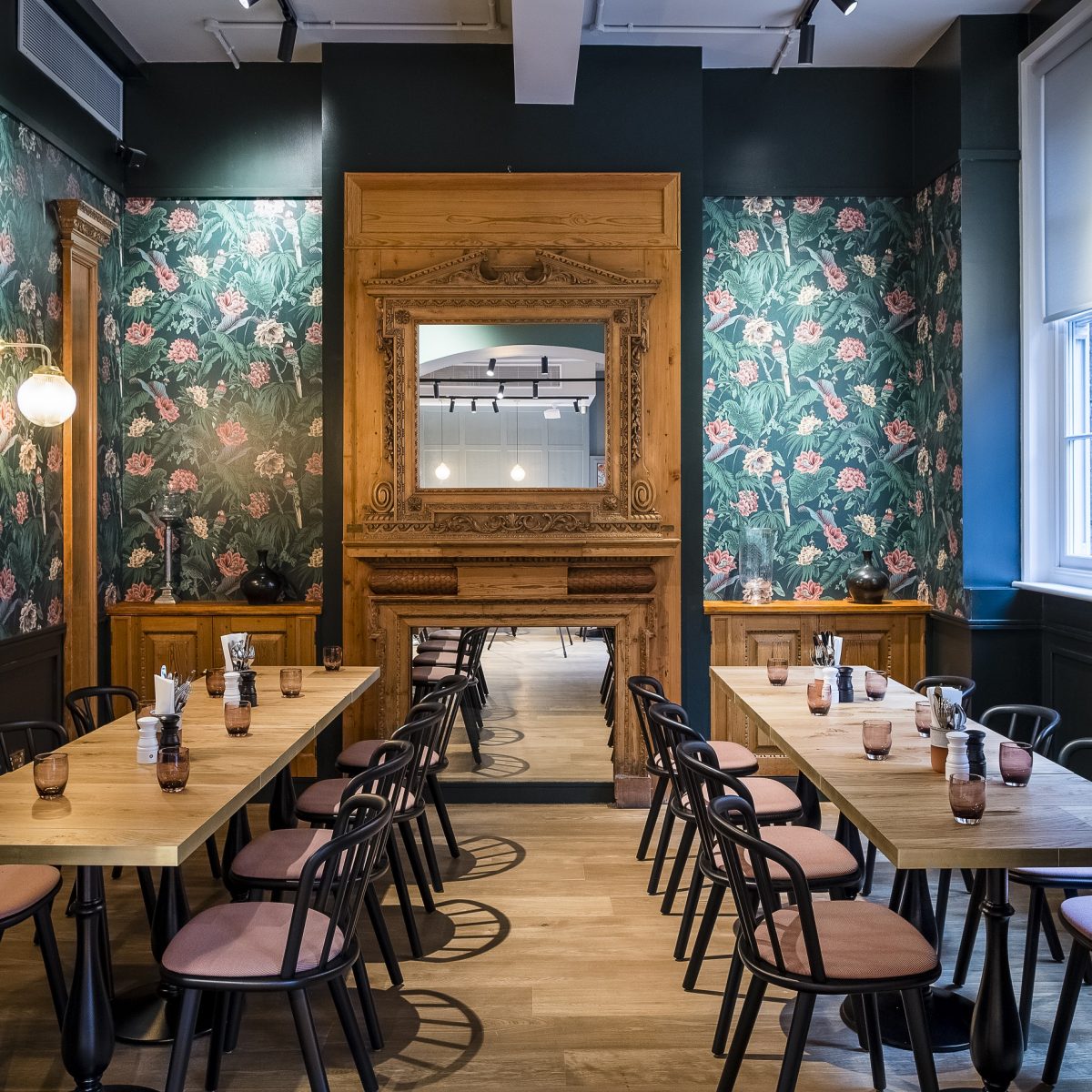 COVENT GARDEN
With a capacity to hold 32 guests on round tables and 46 for banquet dinners, Covent Garden is our largest private dining room.
BOROUGH
A room with charming décor and filled with natural light, Borough is an ideal space for an intimate dinner, seating 40 guests.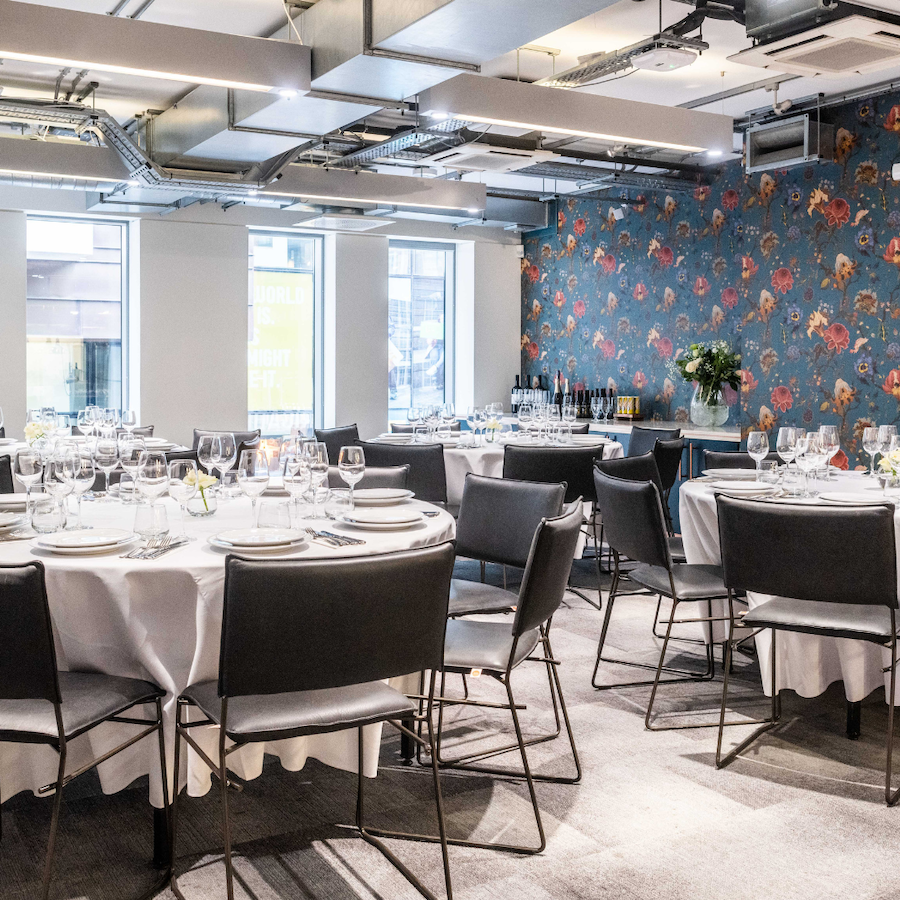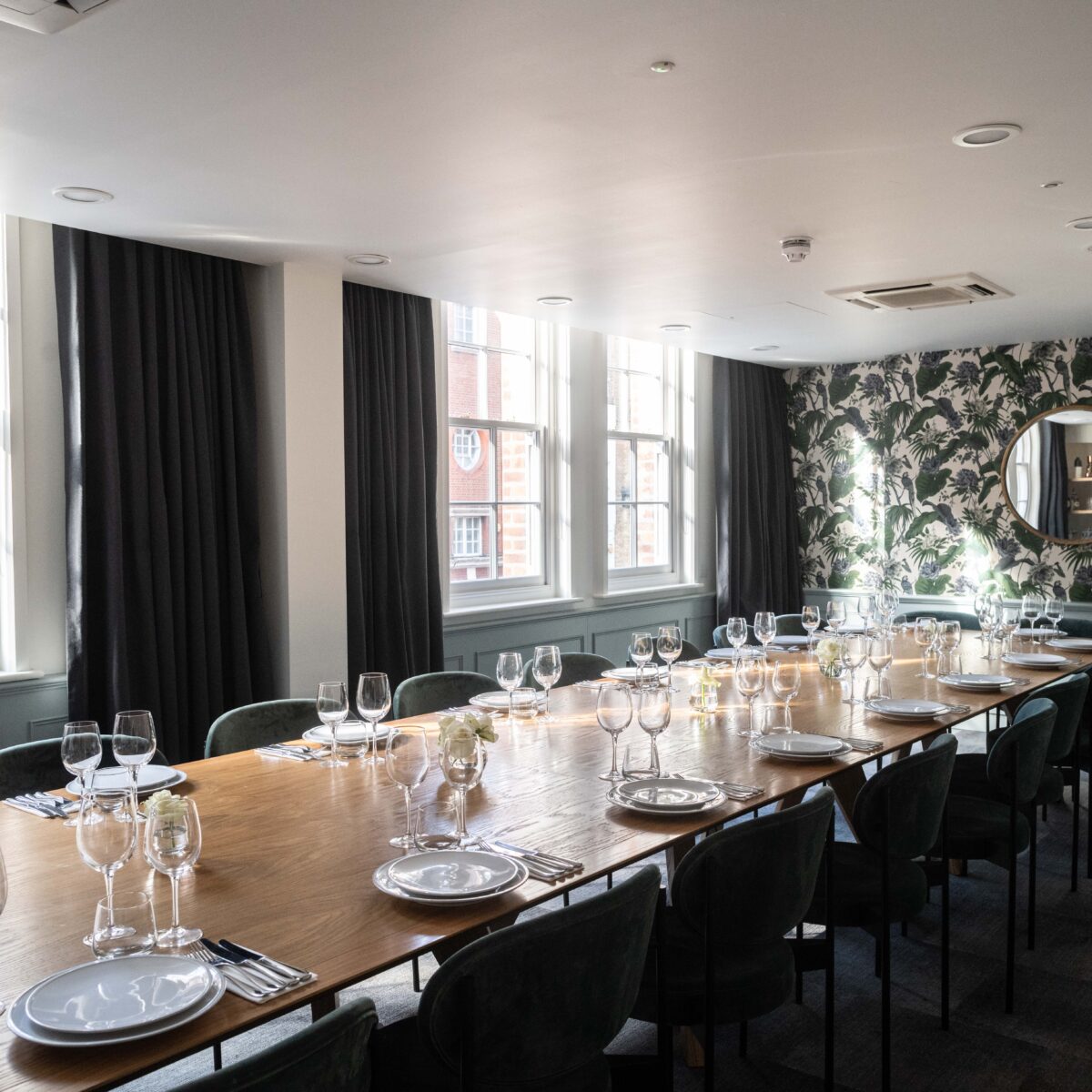 LEADENHALL
Whether you want to host a client lunch or you're simply looking for private dining space for you and your friends, the Leadenhall is an ideal room, accommodating a maximum of 8 guests for a private dinner.
SMITHFIELD
If you are looking for a private dining room, Smithfield is a perfect space for an intimate evening away from the lively bar and restaurant downstairs.