Our restaurant can be hired out for both large and small events.
Enjoy friendly service in our warm and comfortable environment.
Large functions can be held throughout the restaurant
and in our lovely selection of meeting and dining rooms.
All our rooms below are equipped for private dining for both lunch and dinner.
For more information contact us at events@thebrigade.co.uk
The Library
The Library offers an intimate space for 6 people surrounded by hundreds of cookbooks collected over the last 10 years.
The Gallery
The Gallery works with the restaurant during the day to day running of the restaurant and can also be used as a semi-private space for 8 – 12 people.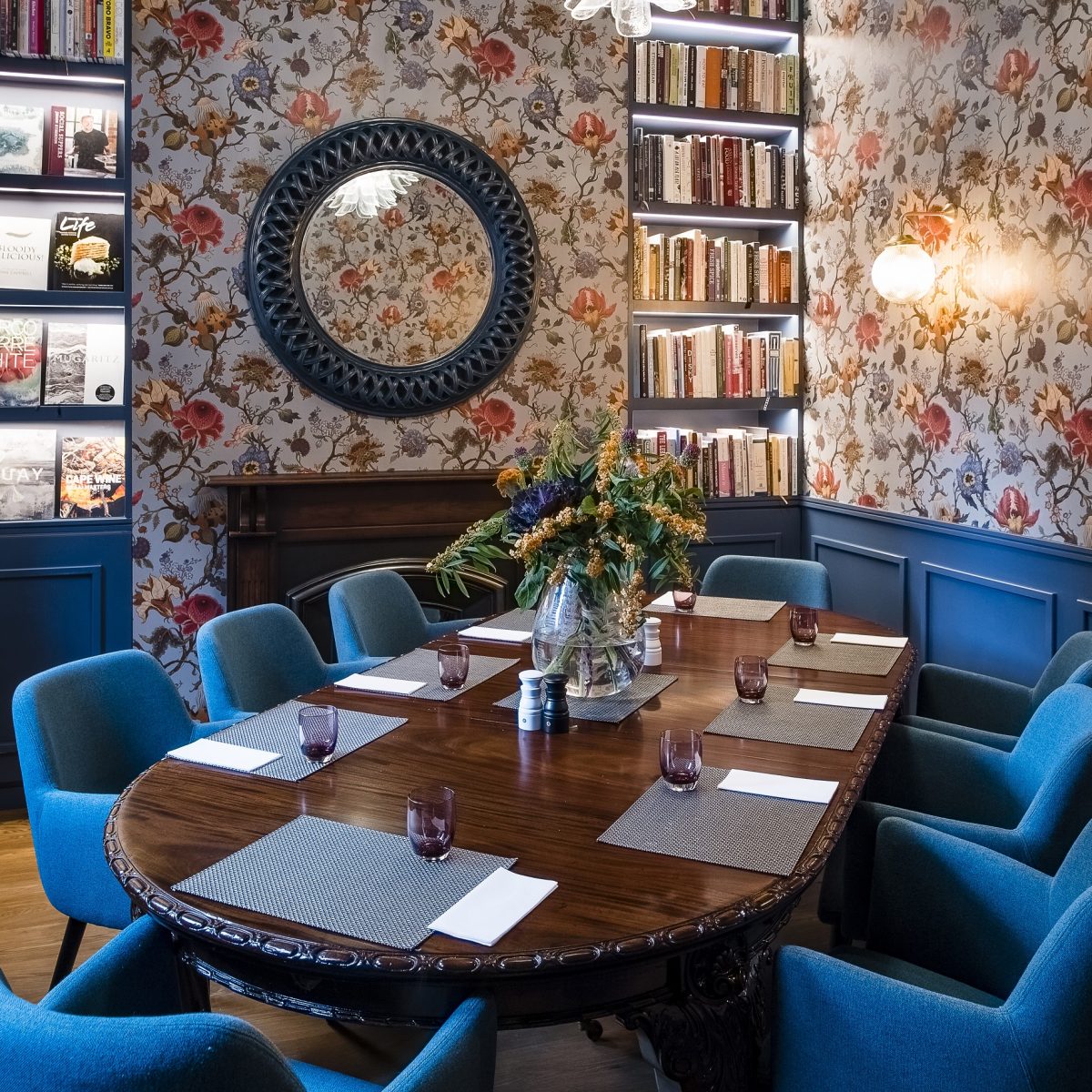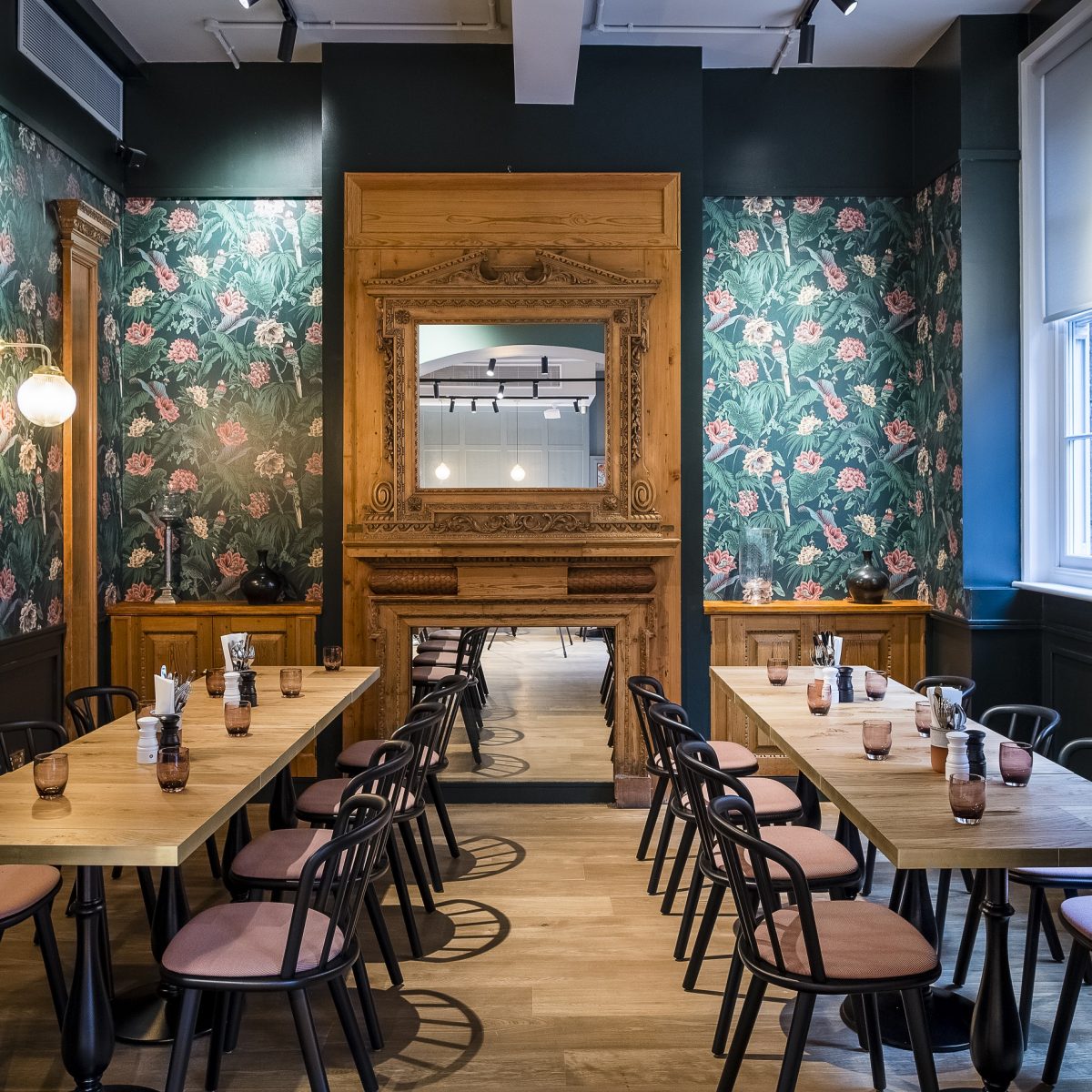 Meetings with a purpose
We offer more than just a meeting space. We offer meetings with a true purpose.
Our beautifully decorated private rooms are equipped to suit your session's needs. We offer day delegate rates with a hot buffet and sandwich lunches to get you through the day.
With every day delegate rate package you order, £5 will go directly to the Beyond Food Foundation, our charity partner. Together we help people from homeless situations get back into the workforce by using food as a catalyst to inspire them. By having a meeting with us you truly make a difference and give back a purpose.
Covent Garden
Our largest meeting room can accommodate up to 30 people for your banquet dinner, or up to 46 standing. Whether you are looking to host a large client event, a product launch, a wedding reception, or a private party, the Covent Garden is the ideal location. Floor to ceiling windows on the *east* wall flood the room with light and at the rear there is the opportunity to open the partition wall into our Cook School kitchen – revealing endless possibilities for a unique spin on your event.
Borough
The Borough is perfect for board meetings, lunch, or private dinner, providing enough space to accommodate up to 20 people in a memorable setting. With plenty of natural light during the day, it is an ideal alternative to stuffy office board rooms, and the charming décor makes it equally fitting for an intimate dinner.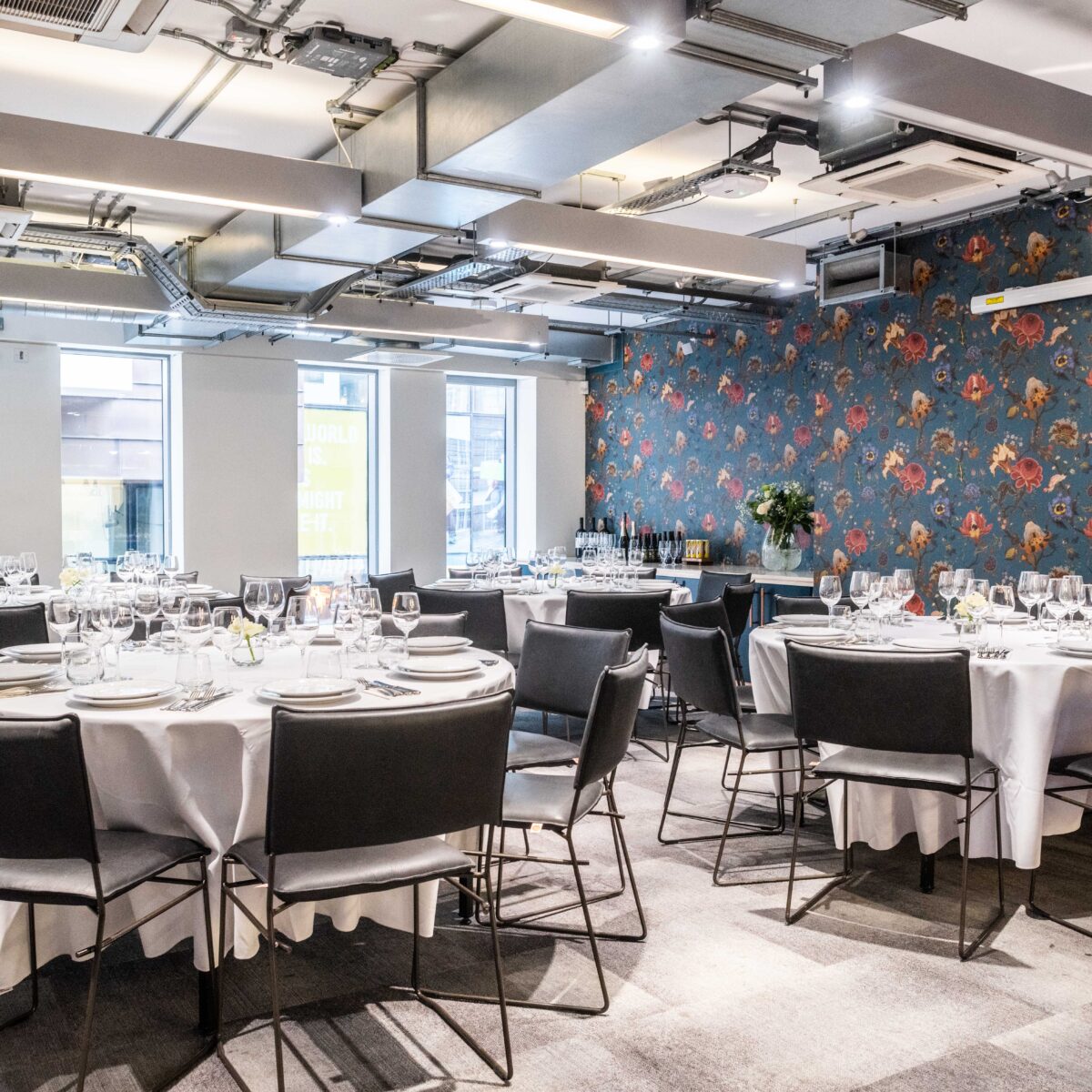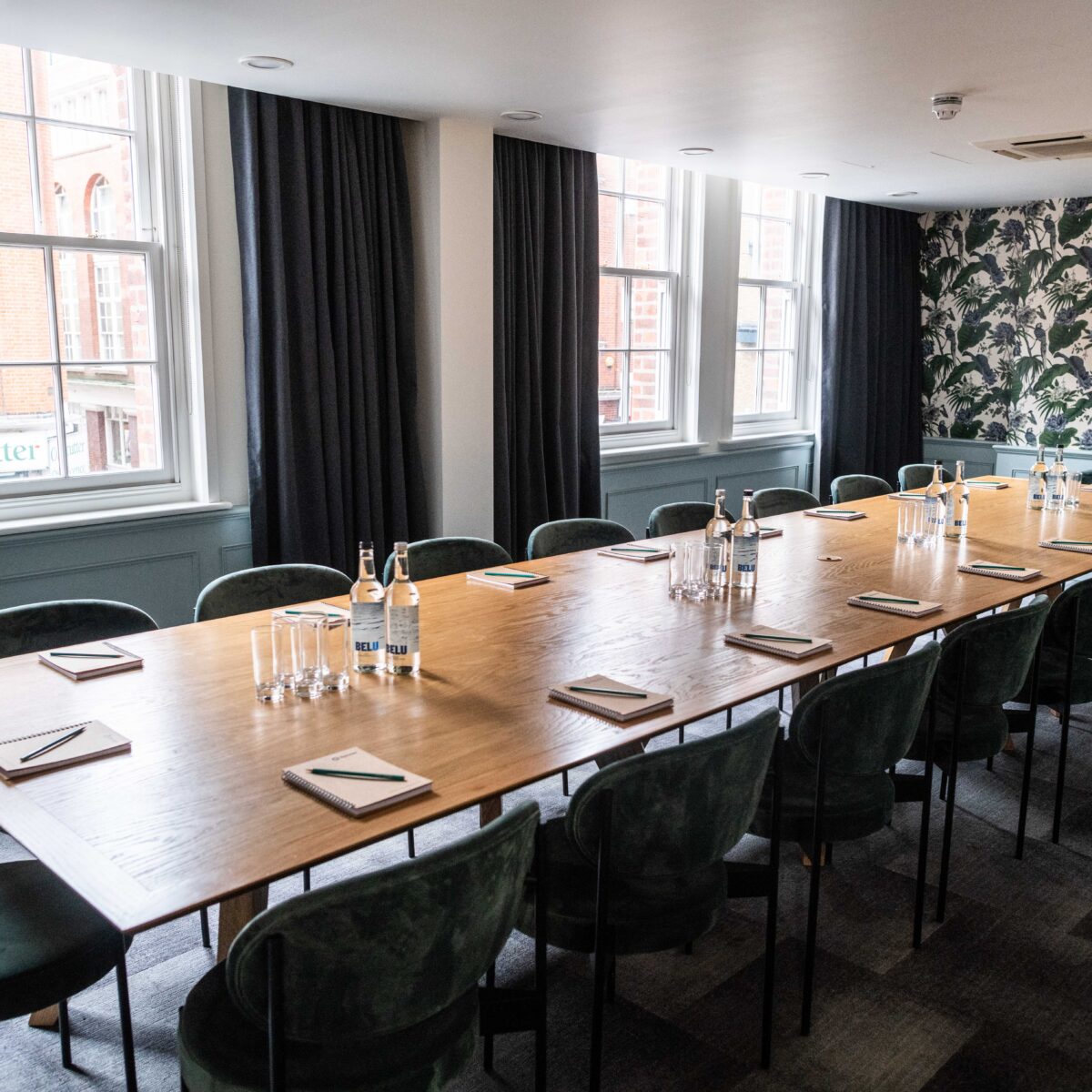 Leadenhall
The Leadenhall, named after the famous Leadenhall Market, is a stunning corner room with floor to ceiling windows overlooking the historic buildings of Tooley Street. Its large round table can accommodate a maximum of 8 guests for a private dinner or meeting. Whether you want to host a client event or you're simply looking for private dining for you and your friends, The Leadenhall is ideal for an intimate evening away from the lively bar and restaurant downstairs.
Smithfield
Another famous market lends its name to our Smithfield room, which is able to comfortably accommodate 6 dining guests. As with all of our rooms, Smithfield's unique character makes it equally suitable for business or pleasure.​